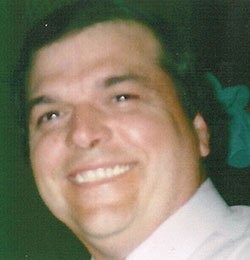 Ralph "Dan" Daniel Lacy
The Dalles, Ore.
January 13, 1947 - February 24, 2014
Ralph "Dan" Lacy, 67, passed away on February 24, 2014 at a local hospital after a battle with cancer.
He was born in Columbus, Ohio on January 13, 1947 to Zona and Ralph Lacy. He was the oldest of 3 children. After graduating from High School in Columbus he was drafted into the marine corp and served 14 months in Vietnam.
Upon honorable discharge from the service he moved to Oregon where he worked at the Maupin mill, then at Martin Marietta Aluminum in the cell lines. He was an active union representative and was instrumental in reopening the plant as Northwest Aluminum and fighting for Northwest power issues, including lobbying in Washington DC. He later obtained his certification as an industrial millwright and worked in the maintenance department at Northwest Aluminum.
Dan was an avid Democrat, always fighting for the working class. He was proud to have received a Governor's appointment to the Oregon Apprenticeship and Training Council which allowed him to continue the fight for workers' benefits.
Dan enjoyed fishing, camping, reading, golf, traveling, and visiting the casinos. He had a green thumb and his garden and plants thrived with his TLC. He also loved following politics and loved his TV westerns. But Dan's first love was his family. Being a husband, a Dad, and a Grandpa to this large family gave him great joy.
He is survived by his wife of 23 years, Sandy Lacy, their 8 children and 17 grandchildren, with another on the way, and 2 great grandchildren: son Lael and his wife Tess Lacy, grandsons Harrison, Jackson, and Hudson; daughter Carmela and her husband Rene Pedersen, granddaughter Stella; son Anthony and wife Ashley Lacy, granddaughter Baileigh; daughter Alena and husband Luis Alvarado, grandchildren Luciano, Lillyanah and Laylah; daughter Leslie and her husband Cory VanSickle, grandchildren Casey and Braden; son Jeff and wife Renee Shaw, grandchildren McKenzie, Kyler, and Katie and her husband Josh Silbernagle, great grandchildren, Emma and Jace; daughter Amy Shaw, granddaughters Ashley and Daisy; son Adam and wife Trena Shaw, grandchildren Isabelle and A.J.; Dan's mother, Zona Fine; sister Donna Barnett and nephew Rob Barnett; brother Dennis Lacy and wife Diane, and nephews Dennis and Tim Lacy; nephew Preston Prentice and wife Tara, great nephew Mason; and Dan's loving dogs, Angel, Lucy, and Rainbow.