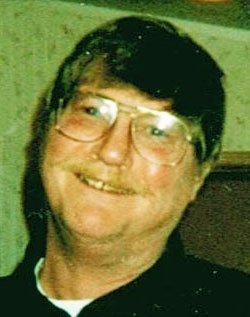 William "Wild Bill" M. Bettis
The Dalles, Ore.
August 21, 1948 - February 20, 2014
William (Wild Bill) M. Bettis passed away on Thursday February 20, 2014 at age 65. He was born on August 21, 1948 in Greenville, South Carolina. He was a long term resident of The Dalles, Oregon and was preceded in death by his wife, Patricia ( Patty ) Francois Bettis, in March of 2004.
Bill retired from Northwest Cherry Growers where he was a forklift operator for 26 years. He was a member of the Moose Lodge, The American Legion, and he was stationed in Germany during his military service. He loved to barbecue, watch NASCAR, and was a big Seahawk fan.
He is survived by his brother, Daniel Bettis and wife Danalee, sister Sharron Bird and husband Brad. He is also survived by his stepchildren, Vicki Fricano and husband Tony, Shari Freeman and husband Mark, Dave Taphouse and wife Kellie, and Mike Taphouse and wife Nancy, and numerous nephews, nieces, grandchildren, and great grandchildren.
At Bill's request, no services are being held. Any donations can go to the American Legion.