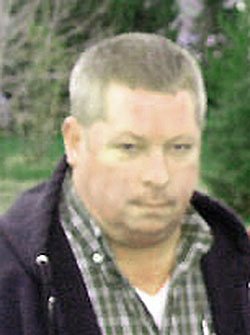 Kyle Don McBride
Boardman, Ore.
January 3, 1963 - February 7, 2014
Kyle was born in The Dalles, Oregon to Darrel and Maxine (Schweizer) McBride. He attended grade school and junior high in The Dalles, OR. and high school in Lyle, WA.
Kyle spent several years working the towing business in Biggs Junction and the Yakima, WA. area. He also worked for Marlette Homes in Hermiston and construction in Pendleton. Kyle worked at the River Lodge and Grill in Boardman, OR. for the past ten years as the maintenance supervisor. To hear him talk about "The Lodge" was priceless. He took great pride in his work and taking care of the details was very important to him. The staff at River Lodge was his, "second family."
Kyle spent much of his time being a handyman for others in need.
He was always available to lend a helping hand when things needed to be fixed. He loved to cook and volunteered every month cooking breakfast at the senior center. He enjoyed fishing but his greatest love was NASCAR and watching a great race.
Kyle is survived by his children: Deven, Jason, Trisha, Sammy Jo, Justin and Nicholas, his parents, Maxine and Raburn Parker of The Dalles, and Darrel and Barbara McBride of Dallesport, sister TyleneThomsen of Roseburg and Kim Gillet of Hermiston, Also surviving him are special friend Pat King of Pendleton, several grandchildren, 4 stepbrothers, and numerous aunts, uncles, nieces, nephews and cousins.A celebration of life for Kyle will be held at 2:30pm on March 22, 2014 at the Boardman Senior Center, 100 Tatone St., Boardman, OR.

Services for Kyle Don McBride
March 22, 2014

Celebration of Life: 2:30 p.m.