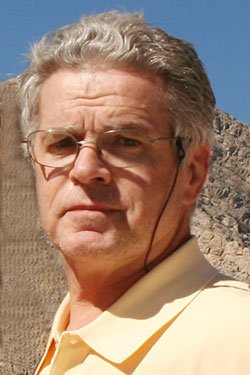 Larry Lee Marr
The Dalles, Ore.
August 31, 1943 - February 28, 2014
Larry Lee Marr, 70, passed away February 28, 2014, in his home surrounded by family. He was born August 31, 1943 in San Diego, CA. Larry married his life-long love, Carol Marquez, at the tender age of 18. He graduated from UCLA in Political Science and worked as a social worker. Eventually, seeking a career change, he moved his family to the mountains of Hailey, Idaho where they raised their two children while operating a family restaurant. Years later the restaurant career brought the couple to the bright lights of Las Vegas where Larry flourished in a career in food and beverage with an emphasis on health inspection consulting for casinos. Twenty-five years later a decision to move closer to children and grandchildren brought them to The Dalles, OR.
Larry was a good friend who gave freely of his knowledge and kindness. He was accepting of everyone from all walks of life. He was modest, but confident and never to be underestimated in any endeavor he undertook.
Larry enjoyed the outdoors including hiking, skiing and cycling. He was once an ardent bicycle racer. His other hobbies included an appreciation for art, photography, jazz, Shakespeare, the practice of Zen, and other interests that stemmed from his studies and joy of reading.
Larry is survived by his wife; Carol, son Jaime Marr, and daughter Chelsea Marr (Dan Stelma) and three grandchildren, Dakota and Zachary Marr and Wyatt Stelma.
A family celebration of life was held Sunday, March 2. Although it was cancer which took him in just a week's time, Larry battled with Parkinson's disease for 30 years.
Memorials are encouraged to be made in tribute to Larry Marr through the Michael J. Fox Foundation for Parkinson's Research, Grand Central Station, P.O. Box 4777, NY, NY 10163-4777, phone 1-800-708-7644. www.michaeljfox.org.