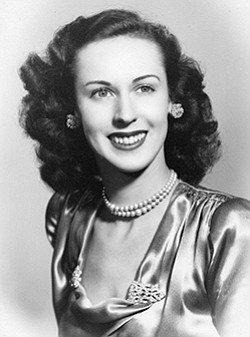 Emily "Lee" Kelly
Beaverton, Oregon
June 24, 1921 - August 10, 2015
Emily "Lee" Kelly, devoted wife and mother, passed away on August 10, 2015. Lee was born on June 24, 1921, the youngest daughter of Constantine and Antoinette Amshey, in Bayonne, New Jersey.

She lived in New Jersey and worked in New York City until she met Wilbur F. Kelly. He was in training for the Navy during World War II. In 1947, Lee and Wilbur were married and moved to The Dalles to farm and to raise a family. Late in retirement Lee and Wilbur moved to Beaverton to be closer to their children.

Mom was devoted and protective of her family. A huge and inviting meal was always the hallmark of family gatherings. Friends were always welcome, but they had better take off their shoes!

She loved the West, enjoying the Oregon coast and skiing on Mount Hood.

Although our mother may have moved to the West, she never gave up being a New York City Girl with a huge zest for life. She loved to dance and travel, and she will always be 19 years old.

Lee is survived by her children: Brian (Nancy), Mike (Jang), Nancy, Roger, and Barry (JoAnne); grandchildren; great grandchildren; and many friends. She was preceded in death by her husband, parents and sisters.

A Memorial Mass will be held on August 29, at 10 a.m. at St Thomas More Catholic Church in Portland, Oregon. An Interment blessing will be held on September 5, at 9 a.m. at St Peters Catholic Church in The Dalles, Oregon.