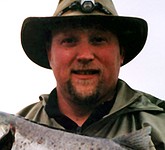 The Dalles, Oregon
Troy Harris, 47, died in his sleep at 2:00 a.m. Saturday, October 14th. Troy was born December 24th, 1969 in Eugene, Oregon and was a lifelong resident of The Dalles. He worked as a rigger for the Army Corps of ...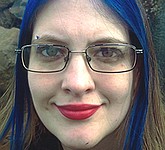 The Dalles, Oregon
Jessica Dawn Wilcox, 33, of The Dalles, Ore., passed away suddenly on Oct. 10, 2017. She was born May 11, 1984, in Tacoma, Wash., to Russell and Janeal Wilcox. She was the youngest of ten children born in this blended ...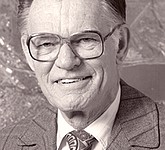 The Dalles, Oregon
William Sumner "Bill" Rooper, 94 years young, went on to his next adventure Oct. 7, 2017, with family by his side. He calmly passed as the morning sunrise came through his windows. Bill was born May 1, 1923, to William ...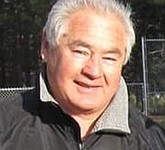 Artie O. Shaw, 79, passed away the morning of Sept. 27, 2017. On July 21, 1961, in the Dalles, Ore., Artie married Venita (Mahan). Artie loved the outdoors, critters, hunting, camping and fishing. He took great pride in his roaring ...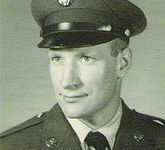 Maupin, Oregon
Claude Philips, a long-time resident of Maupin, Ore., passed away on Sept. 18, 2017, in Vale, Ore. He was being cared for by the Frontier Foster Home in Vale. He had loved ones with him during his last days. Claude ...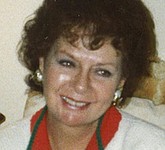 Pendleton, Oregon
Janet Rothrock, 84, of Pendleton, Ore., was born to Lloyd and Emma Simmons Taylor on April 12, 1933, in The Dalles Ore., the younger sister to Dale. She passed away on Oct. 5, 2017. After graduation from high school, she ...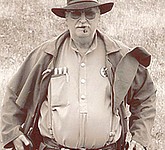 The Dalles, Oregon
Ronald (Ron) Ray Carter, 74-years-old, The Dalles, Ore., passed away on Sept. 9, 2017, at Oregon Health and Science University from complications of Leukemia. Ron was born in The Dalles on March 4, 1943, the youngest of four children to ...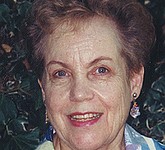 Sonoma, California
Marie Hattrup, a long- time resident of Sherman County and The Dalles, Ore., passed away at the age of 86 on Aug. 14, 2017, in Sonoma, Calif., after a long and courageous battle against multiple sclerosis. She was the optimist ...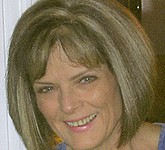 Hood River, Oregon
Vicky Pyron went to her Lord on Sept. 30, 2017. She was 59 years old. Vicky was born in Biloxi, Miss., on Dec. 27, 1957, to Tom and Brenda Ford. She was raised in Memphis, Tenn. She made many life-long ...
Our mom died from Alzheimer's Disease. She did her very best to maintain her memory and her dignity as she tried to hide this disease from many for as long as she possibly could. At her request, no public service ...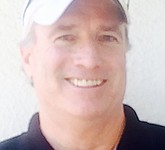 On the morning of Sunday, Sept. 17, 2017, Thaddeus "Tad" William Byrne, 59, passed away after unexpected complications from surgery and illness. Tad was born to Margaret Mary (Sarsfield) Byrne and the late Joseph Linden Byrne in Palo Alto, Calif., ...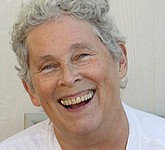 Wasco, Oregon
Judith, a 68-year-old resident of Wasco, Ore., passed away on Aug. 10, 2017, at Mid-Columbia Medical Center. She had battled cancer for 16 years. Judith was born in Astoria, Ore., on Sept. 5, 1948, the second child of Harry and ...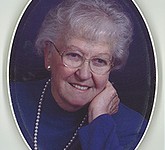 The Dalles, Oregon
Shortly after midnight on Sept. 27, 2017, Evelyn Ruth (Tschudy) Way went to Heaven to be with Jesus. She was living at the Oregon Veterans' Home at the time, and was 92 years old. She will be remembered for her ...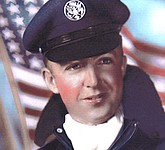 The Dalles, Oregon
James H. Clifton of Wasco, Ore., was born on Sept. 10, 1931, in Dickson, Tenn. He passed away on Sept. 17, 2017, in The Dalles, Ore., at 86. Jim served four years in the Air Force in Portland, Ore., where ...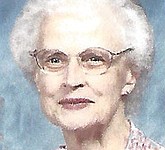 The Dalles, Oregon
Edith "Kitty" Leabo, 93, a resident of the Dalles, Ore., died peacefully at Mary Alva's Senior Care, her home, after suffering health issues on Tuesday, Sept. 26, 2017. She was born Aug. 16, 1924, in Laurel, Mont., outside Billings to ...