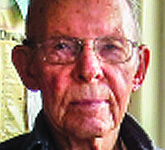 Dufur, Oregon
E. Everett Marvel, a 90-year resident of the Dufur/Friend area, passed away Saturday, August 12, 2017. He was 95 years old. Everett was born in the small town of Ashwood, Ore., on January 31, 1922. He moved to the Friend ...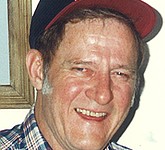 High Rolls, New Mexico
George Wayne Bryson left this earth on April 17, 2017. He was born to Joseph and Florence Bryson in High Rolls, N.M., the third of four children. Wayne was 77 years old. He spent his preteen years in New Mexico. ...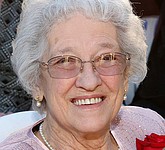 Winifred (Winnie) Scheir, 92, a resident of The Dalles, Ore., passed away on Monday, July 10, 2017. She was born on October 29, 1924, in Everett, Wash. She was raised in Battleground, Wash., and married Hollis Scheir on October 18, ...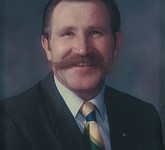 Longtime resident of The Dalles, Ore., and busi-ness owner, Ken E. Tesch, passed away Aug. 1, 2017, in Hood River, Ore., after a long illness. He was 78. Ken was born to Emil and Verna (Ristow) Tesch on Feb. 28, ...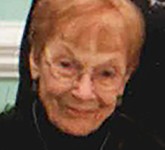 Dorothy Irene Newman Michaelson McKee was born in Orchard, Neb., on March 2, 1920. The only child of Laverne and Anna (Schmidt) Newman. She grew up on a farm during the Great Depression and graduated from Page High School in ...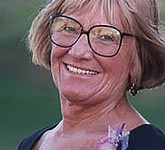 Patricia A. Perry was born on July 5, 1935, in Hood River, Ore., to Russ and Gladys Volstorff. She passed away on August 2, 2017, in Canby, Ore., after a long and courageous medical battle. While she received wonderful med-ical ...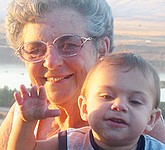 The Dalles, Oregon
Otilia "Tillie" Rose Vann passed away peacefully at home after a long struggle with COPD surrounded by family and friends July 21, 2017. Tillie was born in Glendive, Mont., on January 4, 1928, to John and Rose Loeken. She lived ...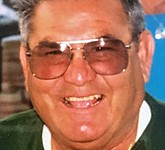 The Dalles, Oregon
Billy Richard Vann passed away peacefully at his home in The Dalles, Ore., surrounded by loving family and friends, after a long battle with dementia at the age of 87. Billy was born October 14, 1929, in Eucha, Okla., to ...
Regina Rai Miller went to the peace and comfort of the Lord July 16, 2017, at the age of 60 years and 6 months. Regina is remembered with love by daughters, Amanda and Megan; parents MaxE and LaVelle; aunt Carol; ...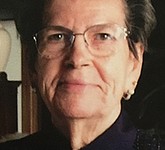 Hood River, Oregon
Ina Holman of Hood River, Ore., died Friday, July 28, 2017, at Flagstone Assisted Living. Ina had moved to The Dalles, Ore., from Brookside Manor in Hood River in April of this year. She was 88 years of age when ...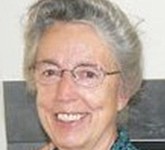 The Dalles, Oregon
Clara was born in Billings, Mont., to Otto and Myrtle Amna (Harper) Davidson. The youngest of four children she grew up in Dixie, Wash. She graduated from high school in Walla Walla, Wash. Clara married Charles William Hooser in 1958. ...
Jerry was born to Veora and Clifford Piland, and older brother, Ken. He spent his elementary school days in Medford, Ore., moving to The Dalles as a seventh grader, where he forged many friendships that lasted his entire life. He ...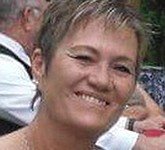 Aurora, Oregon
Shannon Lee Lindell of Aurora, Ore., died peacefully at the age of 65 on July 18, 2017. Shannon was born in Blackfoot, Idaho, on Dec. 15, 1951, to Lorenzo and Joann Kimball. She grew up in The Dalles, Ore., where ...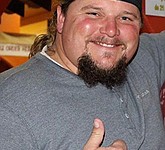 The Dalles, Oregon
Joshua Michael Parke, 36, from The Dalles, re., passed away unexpectedly while scuba diving in the Hood Canal. Josh was born in Tacoma, Wash., to Vincent Parke and Shirley (Rohrbaugh) Johnson. From the first moment Josh's dad held him he ...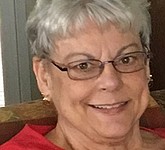 The Dalles, Oregon
Barbara Kay Olson Hickerson Kiser 72, was born on Jan. 16, 1945, in The Dalles Ore., and passed away at her home in The Dalles on July 3, 2017. Barb attended the one room schoolhouse in Petersburg for a time. ...