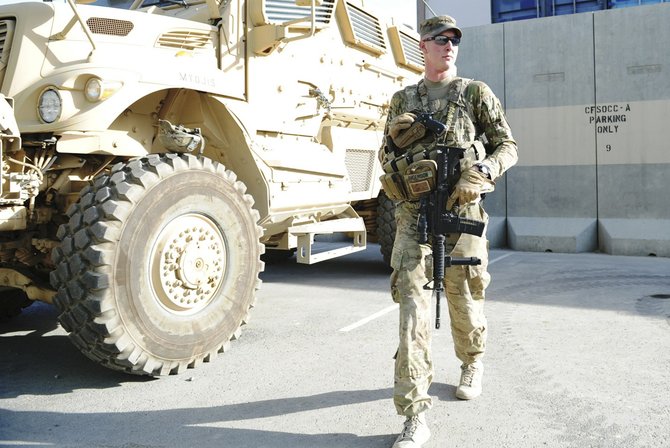 JORDAN ANDERSON, 20, of Moro will return home within the month from a deployment to Afghanistan that he views as a cultural learning experience.

Stories this photo appears in:

Afghanis need social time before business
Getting down to business in Afghanistan is considered rude if social interaction has not taken place first. Oregon National Guard Pvt. Jordan Anderson, 20, of Moro, said U.S. troops must adopt that custom if they are going to be effective when interacting with Afghan security forces and civilians.