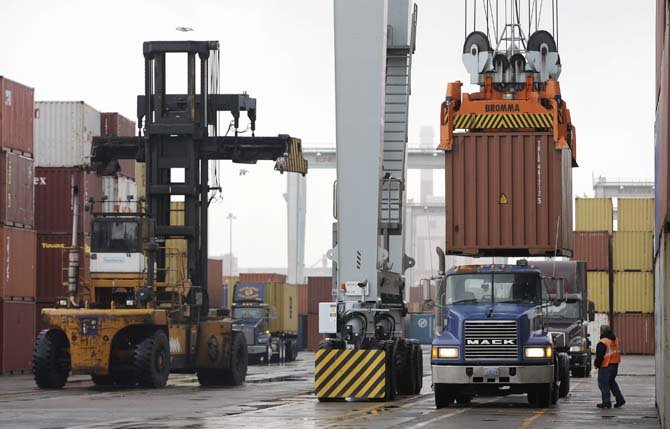 a truck driver watches as a freight container, right, is lowered onto a tractor trailer by a container crane at the Port of Boston in Boston Dec. 18. The longshoremen's union may strike if they are unable to reach an agreement on their contract, which expires Dec. 29, 2012. AP Photo/Steven Senne, File
Stories this photo appears in:

NEW YORK (AP) — Shipments of products as varied as flat-screen TVs, sneakers and snow shovels could sit idle at sea or get rerouted, at great time and expense, if more than 14,000 longshoremen go on strike as threatened — a wide-ranging work stoppage that would immediately close cargo ports on the East Coast and the Gulf of Mexico to container ships.