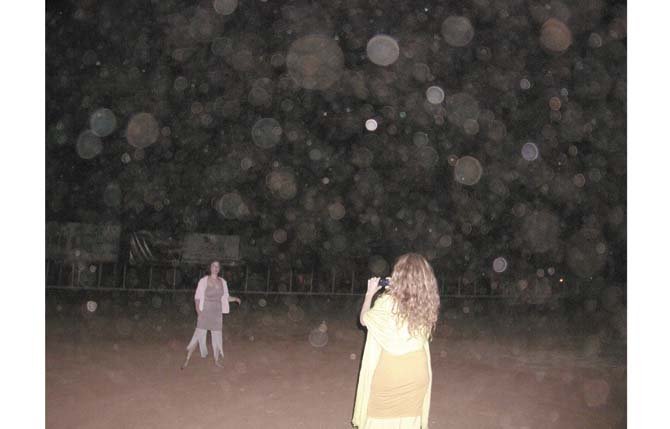 Clyde Sanda took this picture showing thousands of orbs surrounding a woman as she poses for her friend, during his trip to Brazil to see a famous faith healer, John of God. The orbs are not visible to the naked eye, Sanda said, but appear in pictures. Contributed photo
Stories this photo appears in:

Clyde Sanda purposely didn't read up on John of God, a famed faith healer in Brazil, before he went down to see him in September to mark his 60th birthday. He wanted to experience and evaluate for himself the healer made famous by Oprah. He came away convinced, noting that the three things he sought help on have all improved.