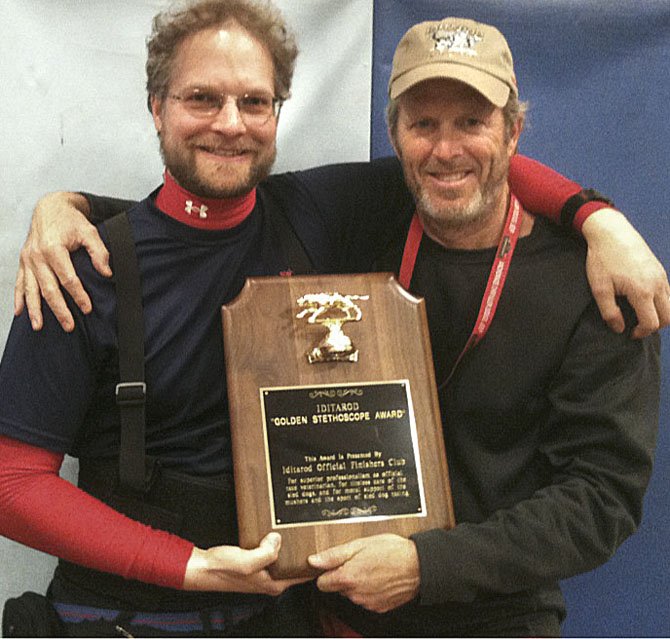 DIRSKO VON Pfeil, left, and Sterling Thomas share the Golden Stethoscope Award for saving the life of a canine during the 2013 Iditarod Trail Sled Dog Race.

Stories this photo appears in:

Moose, not bears, are the biggest threat to sled dogs racing almost 1,000 miles across the frozen Alaskan wilderness. That was one of the many interesting aspects of the Iditarod Trail Sled Dog Race that Sterling Thomas of The Dalles learned when he recently volunteered as a veterinarian.