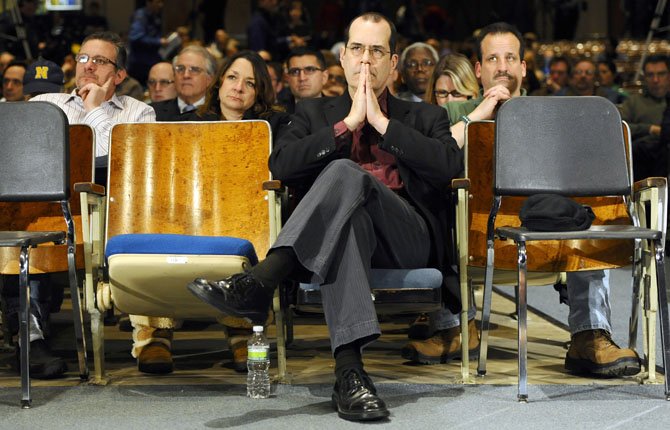 David Wheeler, father of Sandy Hook School shooting victim Benjamin, listens to a legislative hearing of a task force on gun violence and children's safety at Newtown High School in Newtown, Conn. in this Jan. 30, 2013 file photo. Connecticut lawmakers announced a deal Monday, April 1, 2013 on what they called some of the toughest gun laws in the country.
Stories this photo appears in:

HARTFORD, Conn. (AP) — With an announcement of sweeping proposals to curb gun violence, Connecticut lawmakers said they are hoping to send a message to Congress and other state legislators across the country: A bipartisan agreement on gun control is possible.