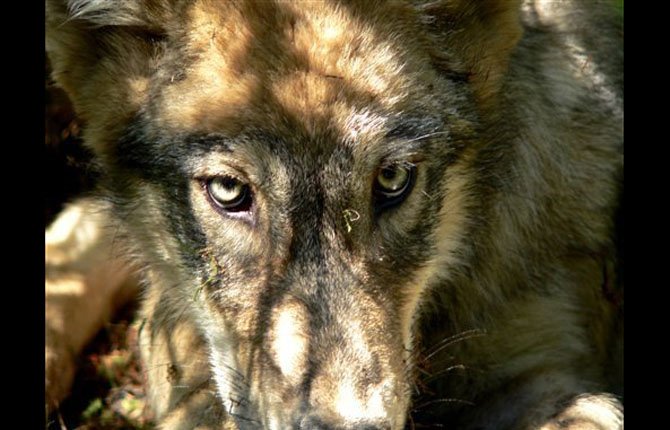 Wolf numbers decline
LEWISTON, Idaho (AP) — The latest population tally shows an 11 percent decline in the number of wolves roaming the state. The Idaho Department of Fish and Game reports 683 wolves in 117 packs at the end of 2012. That total is down from 746 wolves in 104 packs in 2011. State wildlife officials attribute the downsizing to continued pressure through hunting, trapping and agency control methods.
State Big Game Manager Jon Rachael (RU'-shell) says the latest tally is encouraging, especially with efforts to reduce wolf impacts on livestock and big game animals like elk. For now, it's the official policy of the Idaho Fish and Game Commission to reduce the state's wolf population. Last year, the commission increased bag limits, extended hunting seasons in some areas and allowed hunters to use electronic calls.

Stories this photo appears in:

The looming court battle over the Oregon Fish and Wildlife Commission's decision to remove gray wolves from the state endangered species list is a prime example of the growing disconnect between people in urban centers and food producers in rural areas.

YAKIMA, Wash. (AP) — The Yakima City Council voted Tuesday night for six-month moratoriums on new cellphone towers and billboards in the city. City staff will use the time to revise rules on where they're built and how they look. Public hearings will be held in May The Yakima Herald-Republic reports the cellphone tower moratorium was requested by the Barge Chestnut Neighborhood Association after it learned Verizon planned to build a 55-foot tower on a church property.