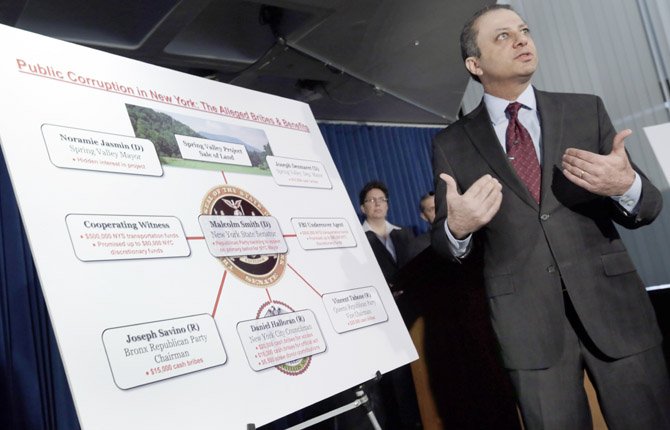 U.S. Attorney Preet Bharara uses a chart during a news conference, in New York, April 2, to explain that a New York state lawmaker was arrested Tuesday along with several other politicians, in an alleged plot to bribe his way into the race for mayor of New York City. Democratic state Sen.
Stories this photo appears in:

NEW YORK (AP) — For the politically ambitious, running as a Republican is sometimes the best way a Democrat can increase his electoral odds in New York City's crowded mayoral race. Now, a federal prosecutor says one Democratic state lawmaker went too far by offering GOP bosses bribes in order to get on their ballot.