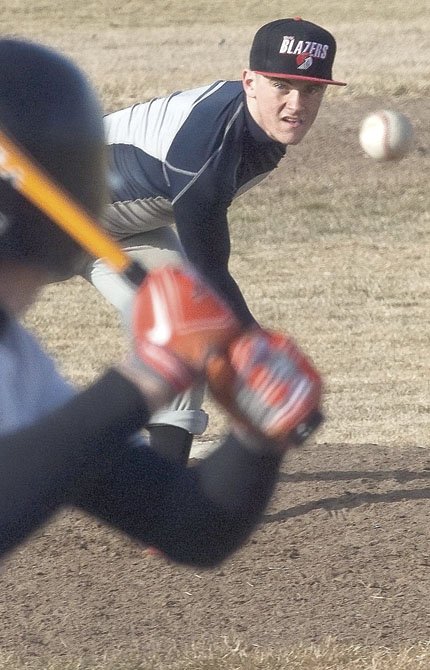 SHERMAN baseball player Wyatt Stutzman pitches one over the plate during a recent practice at Sherman High School in Moro. Stutzman and the Huskies have high hopes of competing well in the 2A Blue Mountain Confoerence.
Stories this photo appears in:

Off to a 1-3 start to the 2013 season, the Sherman Huskies have an idea in mind to do some damage in the 2A Blue Mountain Conference. They will get their start this Saturday for a pair of games against Irrigon – it will show head coach Joe Justesen whether or not this team can hustle their way towards being legitimate contenders in the 2A baseball landscape.