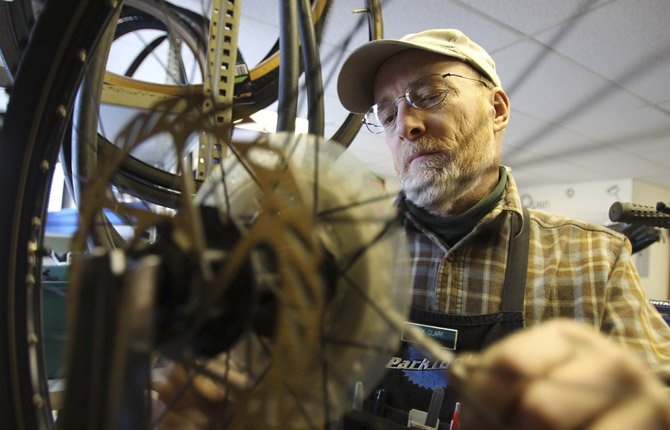 Mark Clark cleans a rear axle of dirt and grease while working at the Bicycle Re-Source of Bend (BRoB) in Bend March 20. Since December 2010, BRoB has been repairing donated and abandoned bikes and distributing them to financially strapped adults and children throughout Central Oregon.
Stories this photo appears in:

The scene on a recent weekday morning at Bicycle Re-Source of Bend is not unlike that at any bike shop in town: A man, Mark Clark, inspects a lavender Huffy mountain bike in a workshop, his greasy hands spinning wheels and checking brakes. Dozens of tires hang from a wall, along with myriad tools on a pegboard.