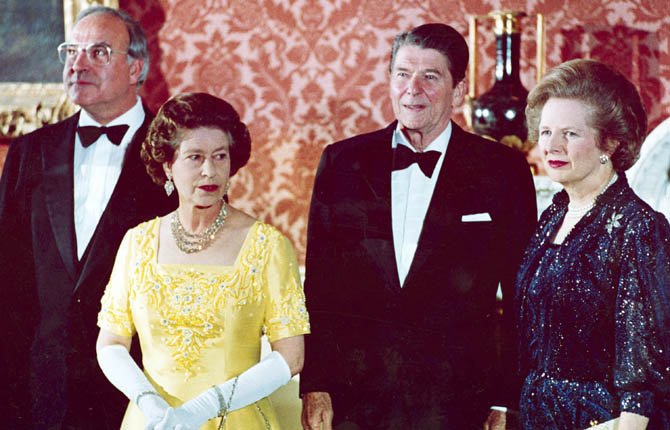 FILE - In a June 10, 1984 file photo, Britain's Queen Elizabeth II, second left, stands with, West German Chancellor Helmut Kohl, left, U.S. President Ronald Reagan, second right, and Britain's Prime Minister Margaret Thatcher at London's Buckingham Palace, prior to a dinner for summit leaders. Thatchers former spokesman, Tim Bell, said that the former British Prime Minister Margaret Thatcher died Monday morning, April 8, 2013, of a stroke. She was 87.
Stories this photo appears in:

LONDON (AP) — She was Britain's first female leader, a strong woman who battled her way to the top of a male-dominated political system — but don't call Margaret Thatcher a feminist.