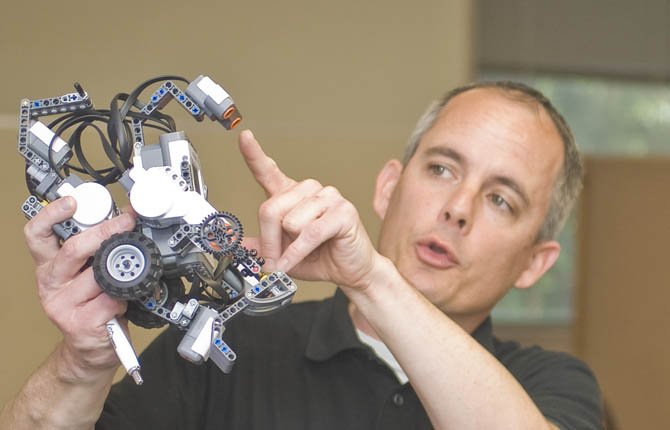 Workshop leader Martin Willie points out the sensor array on a robot during a robotics workshop at Columbia Gorge Community College Saturday, April 6. Students were eager to learn how to calibrate the sensors, and other programming skills, in the workshop.
Stories this photo appears in:

Photos from Saturday's robotics workshop at Collumbia Gorge Community College.