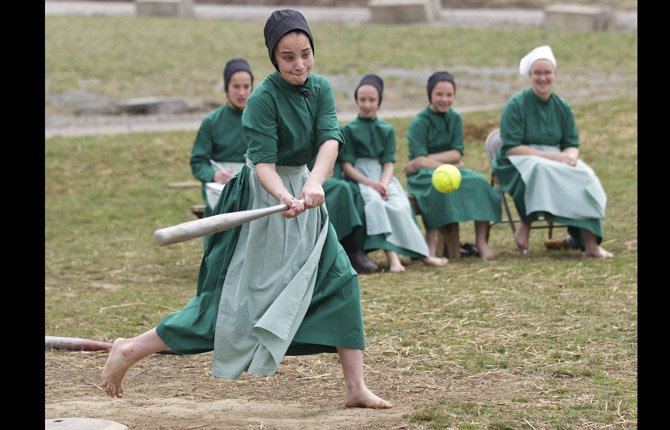 Community Farewell
Amish girls play softball after class during an end of the school year celebration on April 9 in Bergholz, Ohio. The celebration was also part of a farewell picnic for four women and one man from this tight-knit group in rural eastern Ohio who will enter prison on Friday, April 12, joining nine already behind bars on hate crimes convictions for hair- and beard-cutting attacks against fellow Amish.

Stories this photo appears in:

BERGHOLZ, Ohio — The Amish schoolhouse quiets as students in first through eighth grades settle into tight rows of scuffed metal desks to begin singing, their voices rising and dipping like the surrounding hills.

FORT MEADE, Md. (AP) — A military judge is clearing the way for a member of the team that raided Osama bin Laden's compound to testify in the trial of an Army private charged in a massive leak of U.S. secrets.