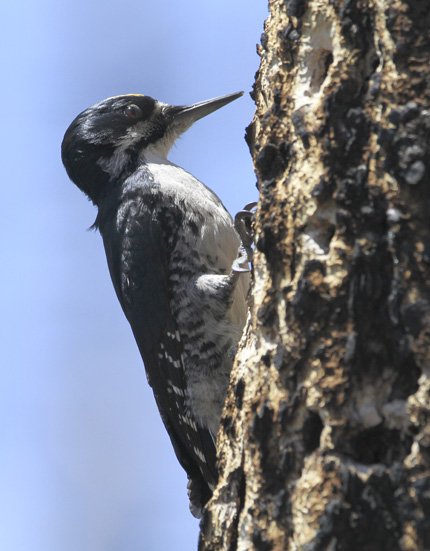 A rare male black-backed woodpecker is shown near its nest in a dead tree on the edge of where the Angora fire burned near South Lake Tahoe, Calif.

Stories this photo appears in:
Habitats in Sierras and Oregon Cascades could be protected GRANTS PASS — A woodpecker that depends on intense wildfires for the standing dead trees where it feeds on insects is being considered for protection under the Endangered Species Act. The U.S. Fish and Wildlife Service said Monday it will take a closer look at the black-backed woodpecker. A decision is due in a year but could take longer due to budget cuts.