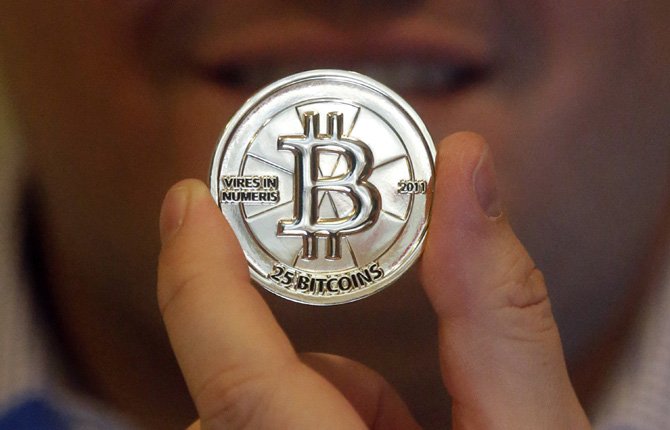 Mike Caldwell, a 35-year-old software engineer, holds a 25 Bitcoin token at his shop in Sandy, Utah. Caldwell mints physical versions of bitcoins, cranking out homemade tokens with codes protected by tamper-proof holographic seals, a retro-futuristic kind of prepaid cash.
Stories this photo appears in:

Digital money gains legitimacy LONDON (AP) — With $600 stuffed in one pocket and a smartphone tucked in the other, Patricio Fink recently struck the kind of deal that's feeding the rise of a new kind of money — a virtual currency whose oscillations have pulled geeks and speculators alike through stomach-churning highs and lows.