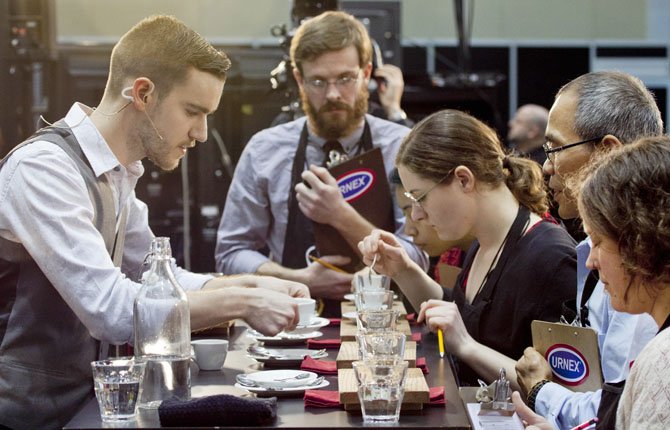 Baristas Square Off
barista competitor Nick Purvis, left, of Santa Barbara, Calif., presents one of his brewed entries to a panel of judges at the annual United States Barista Championship in Boston, April 13. Participants have 15 minutes to prepare and serve four espressos, four cappuccinos and four signature beverages, as they compete for a chance to go to the world championship in Melbourne, Australia.
Stories this photo appears in:

LONDON (AP) — The BBC is in a bind after opponents of Margaret Thatcher pushed the song "Ding Dong! The Witch Is Dead" to the top of the British charts in a posthumous protest over her divisive policies.