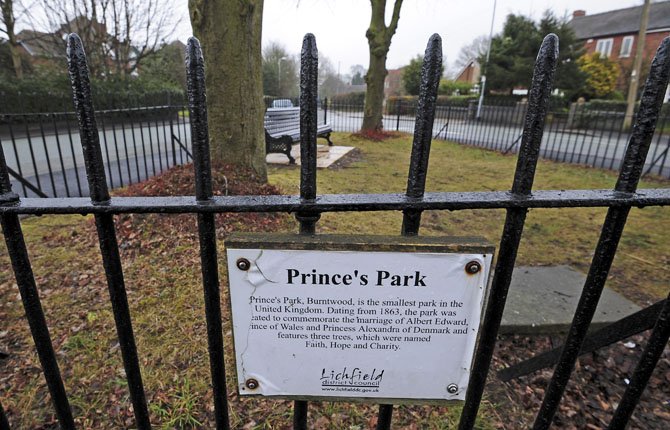 Prince's Park, in the English town of Burntwood, holds the record for smallest park in the United Kingdom.

Stories this photo appears in:

PORTLAND — The British and the Americans are quarreling — albeit with tongues in cheek — over territory again, this time over who has the world's smallest park. One, in Portland, Ore., is essentially a concrete planter, 2-feet in diameter, with soil and some vegetation, and the Guinness Book of World Records says it's the smallest.