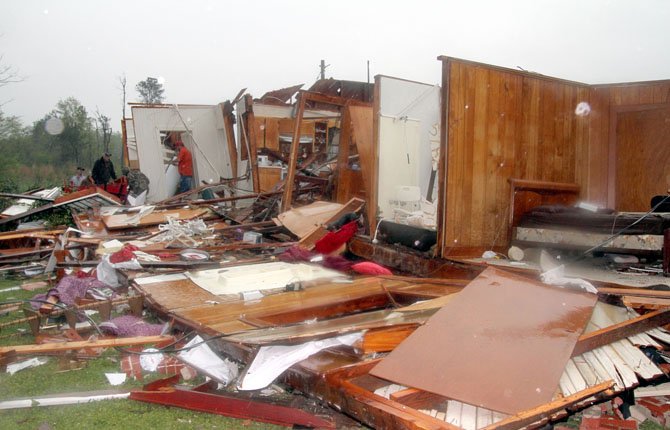 Family members and friends search through Ralph Sciple's home on Highway 397 in Kemper County, Miss., after a tornado ripped through the area Thursday, April 11, 2013. The Sciples were taken to a local hospital with minor injuries. A strong spring storm that socked the Midwest with ice and heavy, wet snow made its way east, raking the South with tornadoes Thursday, with three deaths blamed on the rough weather and thousands of people without power.
Stories this photo appears in:

JACKSON, Miss. — A powerful spring storm unleashed tornadoes and winds strong enough to peel the roofs from homes in the Deep South and heaped snow and ice on the Midwest, killing three people and leaving thousands without power.