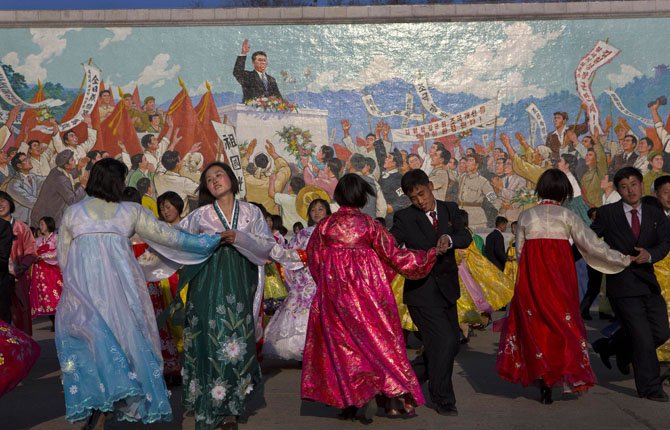 North Koreans dance together beneath a mosaic painting of the late leader Kim Il Sung during a mass folk dancing gathering in Pyongyang April 11 to mark the anniversary of the first of many titles of power given to leader Kim Jong Un after the death of his father Kim Jong Il. There is also a logic behind North Korea's behavior steeped in internal politics.
Stories this photo appears in:

SEOUL, South Korea — To the outside world, the talk often appears to border on the lunatic, with the poor, hungry and electricity-starved nation threatening to lay waste to America's cities in an atomic firestorm, or to overrun South Korea in a lightning attack.