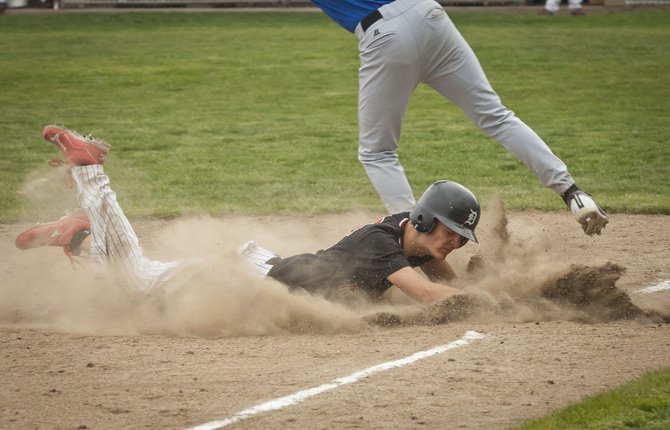 DUFUR base runner Bryson Caldwell slides safely into third base during the opening game of Friday's Blue Mountain Conference baseball doubleheader at Dufur City Park. The Rangers vaulted into sole possession of first place after a two-game sweep by scores of 10-0 and 17-3 over the Sherman Huskies.
Stories this photo appears in:

Dufur Rangers jump into first place after impressive sweep of Sherman In this latest stretch to the season, the Dufur Rangers have enjoyed immense success with a four-game winning streak as they strive to make a run at a Blue Mountain Conference title.