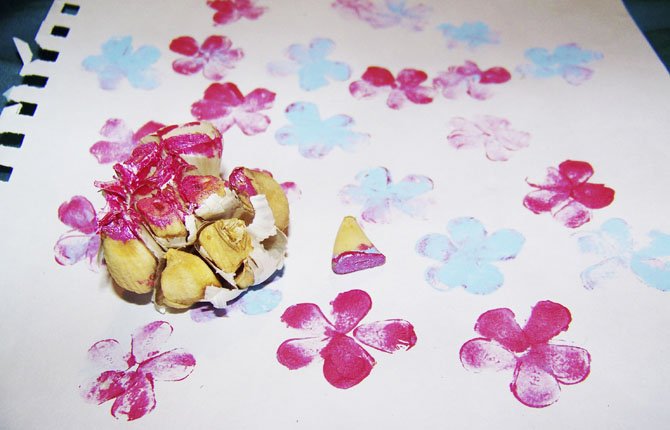 SARAH RAVEN uses a single clove of garlic, skin removed, to stamp flower petals on paper. It's the element of surprise -- when an ordinary fruit or vegetable imparts a beautiful image – that grabs folks who stamp with food.
Stories this photo appears in:

I was chopping vegetables for dinner recently when my 14-year-old daughter, Grace, disappeared with the unusable end of the bok choy. She returned five minutes later with paper, a stamping ink pad and the pilfered vegetable.