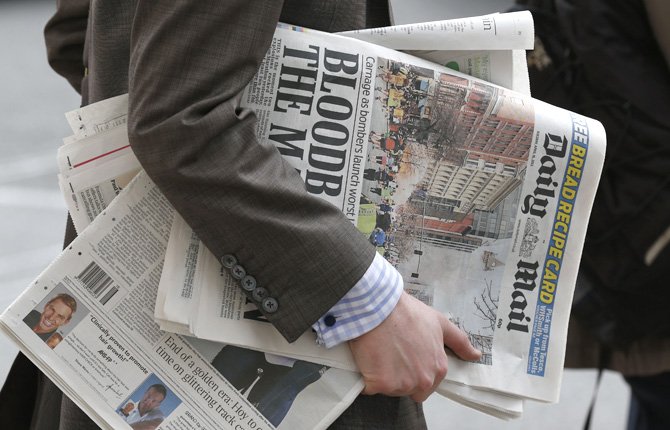 A man carries newspapers featuring the Boston marathon blasts on the front page, while waiting to cross a road in central London, April 16. British police are reviewing security plans for Sunday's London Marathon, the next major international marathon.
Stories this photo appears in:

LONDON (AP) — With more than 30 marathons being held this weekend alone and big events on the horizon, officials around the world are boosting security efforts in the wake of the fatal bomb blasts that shook Boston's race.