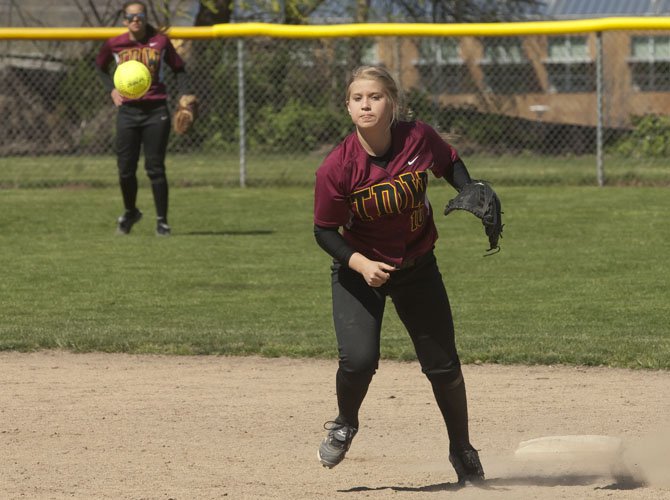 Morgan Triperinas makes the out at first during Saturday's loss to Hermiston in The Dalles April 13.
Stories this photo appears in:

Saturday's home losses to Hermiston were a distant memory for No. 14 The Dalles Wahtonka softball. After setbacks of 5-0 and 13-3, the Eagle Indians were swinging for the fences in a dominant 10-4 victory over Skyview, Wash. Tuesday in non-league action at 16th Street Ballpark in The Dalles.