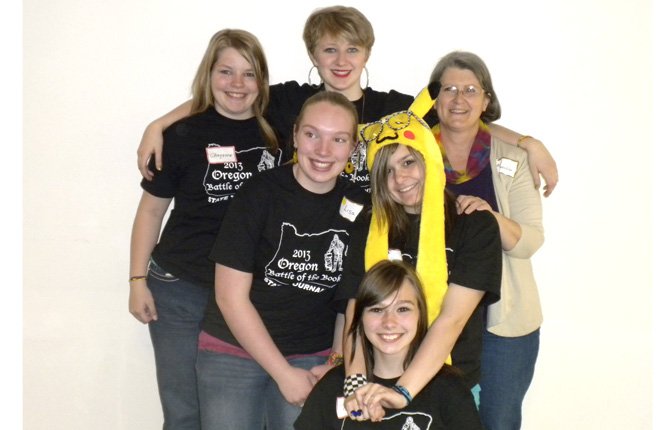 An elementary school team from Mosier Community School made it to the top 19 out of 277 teams from across the state.
Stories this photo appears in:

South Wasco High School made the final four in Saturday's state championships for Oregon Battle of the Books. The school competed in a pool of 12 high school state finalists, drawn from a field of 41 participating high schools across the state.