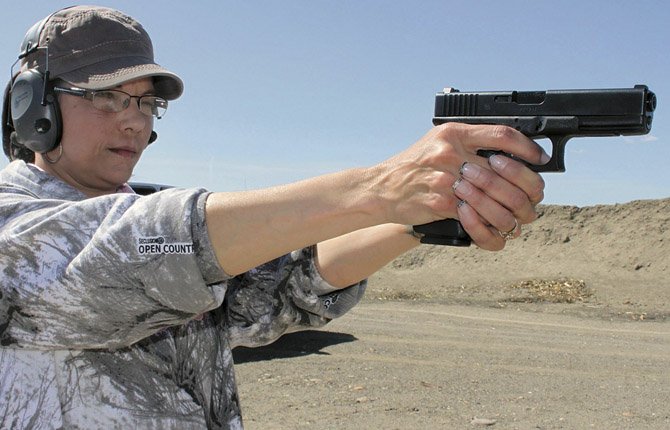 Weapon permit delay
KIM SUNDQUIST, 39, follows instructions closely as she fires live rounds toward the end of a concealed weapons training course in Vale, Ore. If you're looking to start carrying a concealed handgun in far southeastern Oregon, be prepared to wait. There's been a rush to apply for concealed carry permits at the Malheur County sheriff's office. Delays are taking place around the state and the Multnomah County Sheriff's Office now says it will temporarily stop processing new concealed handgun license applications for residents of Washington state. Lt. Steve Alexander says the suspension will give the county's licensing unit time to play catch-up on what's now a four-month backlog in applications.

Stories this photo appears in:

HILLSBORO (AP) — A 62-year-old Oregon high school special education teacher accused of pummeling a teen in what was described as a road rage incident has pleaded not guilty.