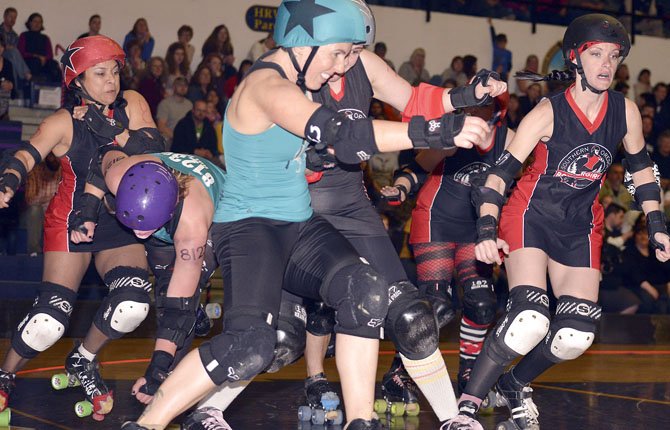 GORGE ROLLER GIRL Wreck-Less (front) fights through a crowd for points during Saturday's roller derby bout at Hood River Valley High School. Wreck-Less racked up a team-high 79 points and GRG battled back from a 69-58 halftime deficit with a 125-67 run to pull off a 183-136 victory over Medford.
Stories this photo appears in:

After spirited halftime speech, team rallies for a 183-136 win Down 69-58 in a rough-and-tumble first half, the Gorge Roller Girls needed a revised game plan to forge a valiant comeback.