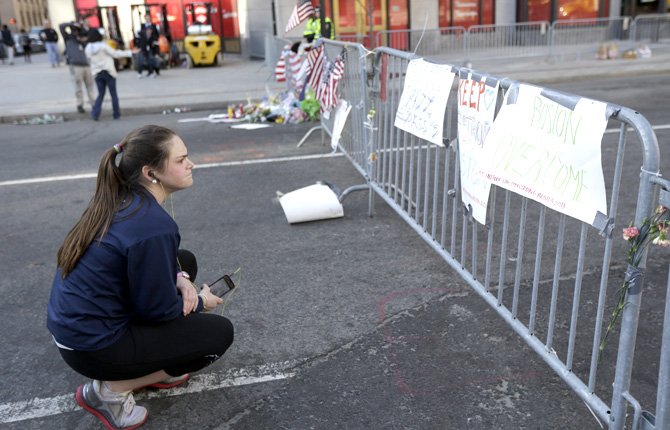 Cailly Carroll reads signs posted on a barricade, Wednesday, April 17, 2013, in Boston. The city continues to cope following Monday's explosions near the finish line of the Boston Marathon.
Stories this photo appears in:

BOSTON (AP) — Laura Nowacki rushed to help the shooting victims at Sandy Hook Elementary School in Newtown, Conn. As a first responder, the pediatrician was stunned at the horror she encountered.