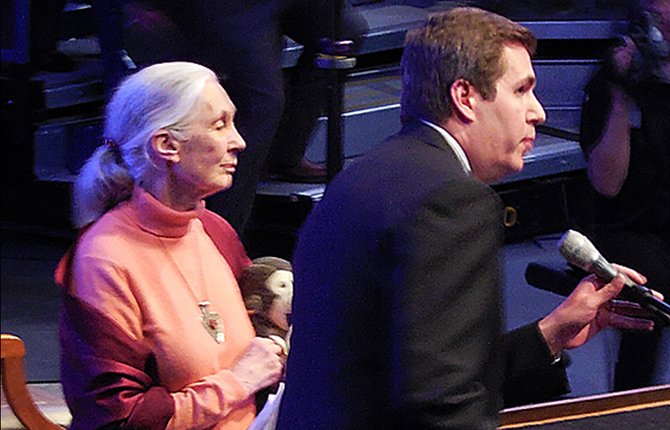 Dr. Jane Goodall, left, stands at the podium with Dr. Thayne McCulloh, president of Gonzaga University in Pendleton, Wash., during her April 9 lecture.
Stories this photo appears in:

I remember the first time I heard of Dr. Jane Goodall. I was in ninth grade science class, and our teacher showed us a film that featured her work with chimpanzees in Gombe National Park in present-day Tanzania.