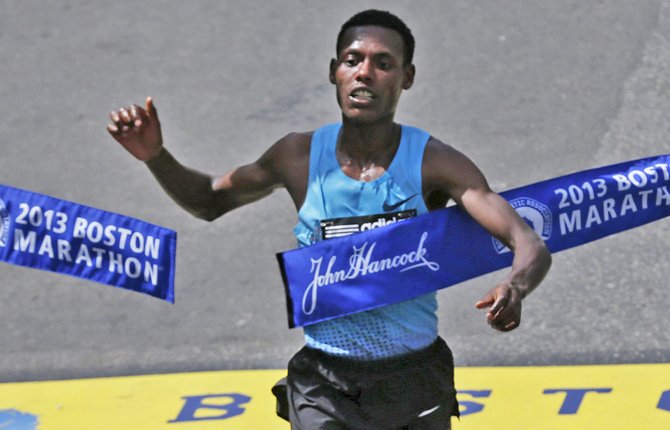 Lelisa Desisa of Ethiopia crosses the finish line to win the men's division of the 2013 Boston Marathon in Boston April 15. His Boston Marathon victory was eclipsed later by deadly bombings at the event.
Stories this photo appears in:
A commentator on NPR this week described the Boston Marathon and its younger cousins around the nation as the most populist, egalitarian sporting events available to both athletes and spectators alike.