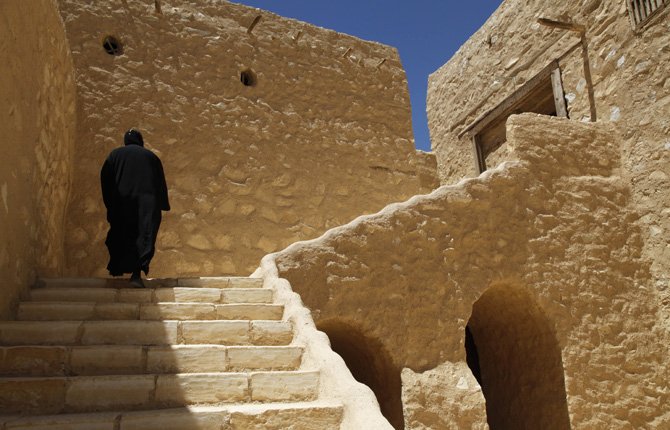 A monk walks on the grounds of the ancient monastery of St. Anthony, southeast of Cairo, Egypt, April 16, 2013.

Stories this photo appears in:

ST. ANTHONY'S MONASTERY, Egypt — In a cave here high in the desert mountains of eastern Egypt, the man said to be the father of monasticism took refuge from the temptations of the world some 17 centuries ago. At the foot of the mountain, the monks at the St. Anthony's Monastery bearing his name continue the ascetic tradition.