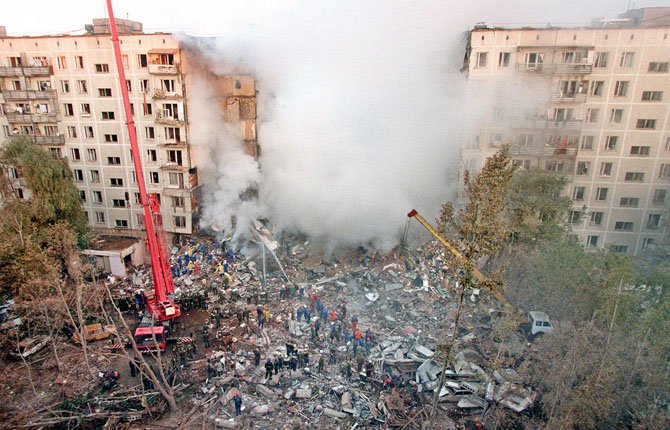 IN THIS Sept. 9, 1999, file photo fire and smoke rise from a destroyed apartment building in Moscow, an attack blamed on Chechen militants, as Russian Emergency Situations Ministry officers and firefighters try to save people. Two suspects in the Boston Marathon bombing have been identified to The Associated Press as coming from a Russian region near Chechnya. In the past, insurgents from Chechnya and neighboring restive provinces in the Caucasus have been involved in terror attacks in Moscow and other places in Russia.
Stories this photo appears in:

Bomb suspects in U.S. comes from restive area of Russia MAKHACHKALA, Russia — Militants from Chechnya and other restive provinces in Russia's volatile North Caucasus have targeted Moscow and other areas with bombings and hostage-takings, but if it turns out that the suspects in the Boston bombings are linked to those insurgencies it would mark the first time the Russian conflict had spawned a major terror attack in the United States.