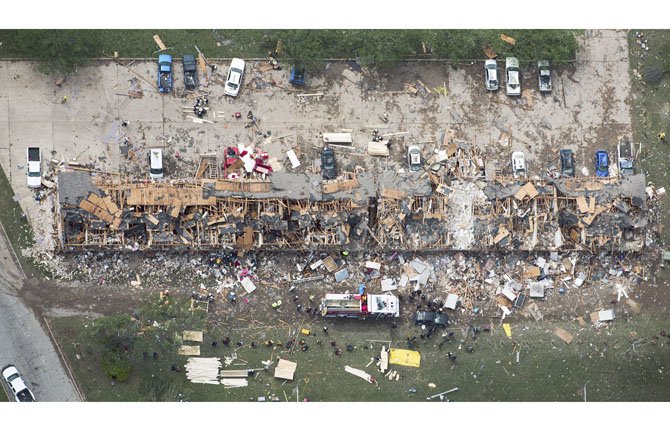 Explosion aftermath
THE BODIES of 12 people have been recovered after an enormous Texas fertilizer plant explosion that demolished surrounding neighborhoods for blocks and left about 200 other people injured, authorities said Friday. Texas Department of Public Safety Sgt. Jason Reyes said it was "with a heavy heart" that he confirmed 12 bodies had been pulled from the area of the plant explosion in West, about 20 miles north of Waco and more than 200 people injured.

Stories this photo appears in:

UMATILLA (AP) — Rescue boats from the Umatilla County, Ore., sheriff's office and a rural fire district responded to pluck two fishermen out of the Columbia River near Umatilla after their boat sank. The East Oregonian reports the fishermen were brothers who were both wearing life jackets. The men were rescued after they floated for about 15 minutes Thursday morning.