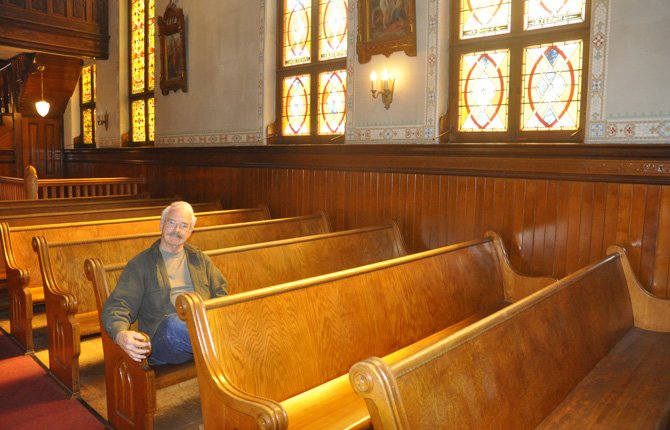 DOUG LEASH sits in the former nave of St. Peter's Landmark, which is distinguished by multiple stained glass windows and other ornate ornamentation. The Landmarks' preservation committee has the stained glass windows refurbished one by one as funds become available.
Stories this photo appears in:

After helping save St. Peter's Landmark, Doug Leash has worked to protect the historic church for 40 years St. Peter's Landmark is a defining characteristic of The Dalles' silhouette, but in 1971 it almost disappeared from the landscape altogether.