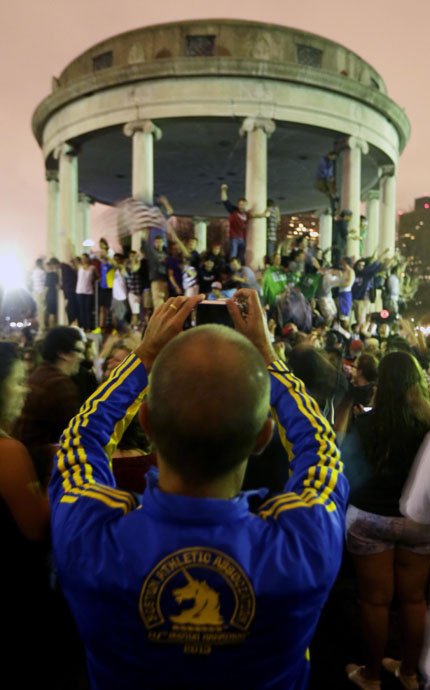 Andre Savazoni, 38, of Brazil, who participated in his second Boston Marathon this week, takes a photo of a crowd gathered at Boston Common after the final suspect in the Boston Marathon bombing was arrested April 19 in Boston.
Stories this photo appears in:
Minutes after dragnet is called off, homeowner leads forces to terrorism suspect WATERTOWN, Mass. — For just a few minutes, it seemed like the dragnet that had shut down a metropolitan area of millions while legions of police went house to house looking for the suspected Boston Marathon bomber had failed. Weary officials lifted a daylong order that had kept residents in their homes, saying it was fruitless to keep an entire city locked down. Then one man emerged from his home and noticed blood on the pleasure boat parked in his backyard. He lifted the tarp and found the wounded 19-year-old college student known the world over as Suspect No. 2.