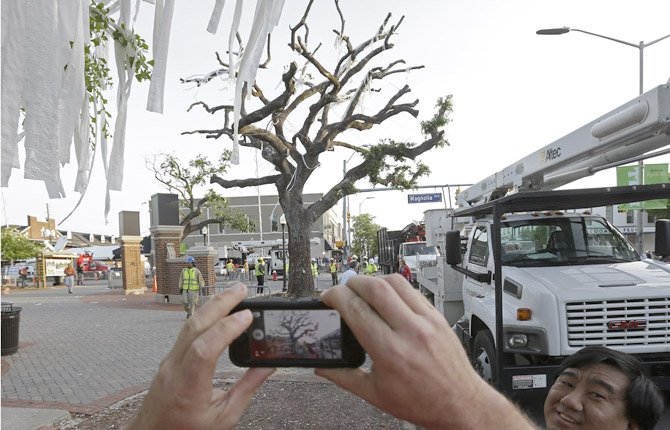 Farewell to the Toomer Trees
A photographer uses his cell phone to photograph the oak trees at Toomer's Corner at the entrance to Auburn University in Auburn, Ala., April 23 before city workers cut them down. Harvey Updyke Jr. is serving a jail term after pleading guilty to spiking the oaks with a powerful herbicide, and experts say the famous trees, which Auburn fans drape in toilet paper after big wins, can't be saved.
Stories this photo appears in:

BAGHDAD (AP) — Iraqi security forces backed by helicopters raided a Sunni protest camp before dawn Tuesday, prompting clashes that killed at least 36 people in the area and significantly intensified Sunni anger against the Shiite-led government.