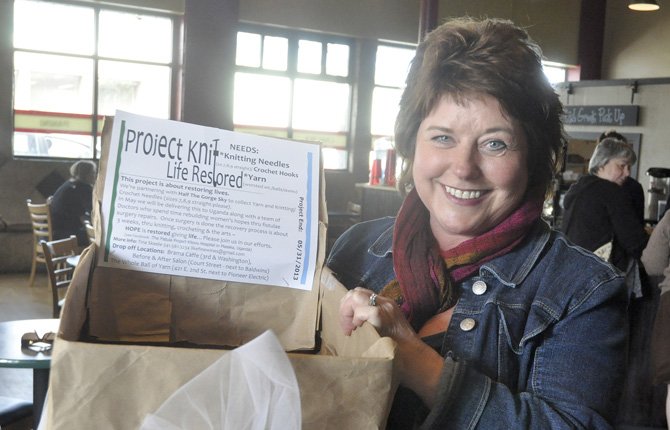 Tina Skeele holds a yarn collection box at Brama Caffee, one of three locations where she is collecting yarn and knitting and crochet needles for fistula repair patients in Uganda. Before & After Salon and The Whole Ball of Yarn also have collection boxes.
Stories this photo appears in:

Tina Skeele is collecting yarn, knitting needles and crochet hooks in The Dalles to help better the lives of women half a world away.