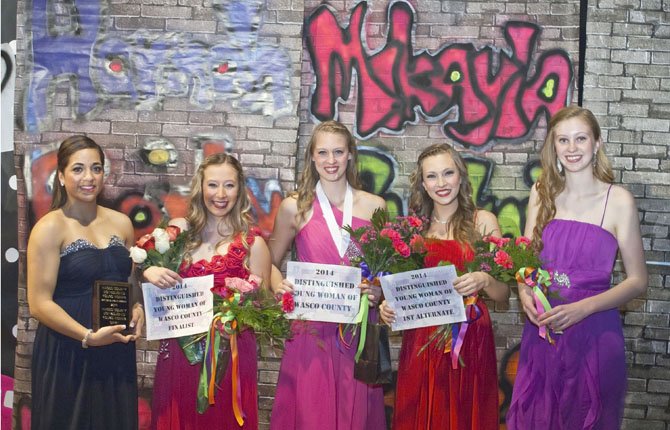 ANNUAL SCHOLARSHIP AWARDS for the Distinguished Young Women program took place Saturday evening at The Dalles Wahtonka High School. A total of $14,000 was given out and pictured from left are: Angela DeCeaser, who earned the Spirit of Distinguished Young Women prize of $1,000; Bailey Cordell, a finalist, receiving $1,500; Hannah Hinshaw, the Distinguished Young Woman of Wasco County, capturing $5,000, Riley-Ann Nelson, first alternate, being given $3,000 and Lauren Thalhofer netting $1,500 for being a finalist and $2,000 in scholastic funds.
Stories this photo appears in:

Local news wasn't always stern and serious. Sometimes it was fun or uplifting — or both.

Photos and results from 2014 Wasco County Distinguished Young Women program.