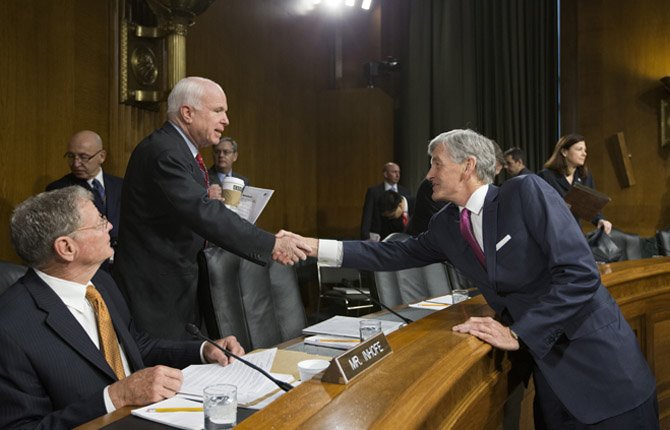 SENATE ARMED Services Committee member Sen. John McCain, R-Ariz, center, greets Army Secretary John McHugh, right, on Capitol Hill in Washington, April 23, prior to McHugh testifying before the committees hearing on the Defense Department budget requests for fiscal year 2014. At left is Sen. James Inhofe, R-Okla., the ranking member of the committee.

Stories this photo appears in:

WASHINGTON — Senior Army officials warned Tuesday they may have to cut more than 100,000 additional soldiers over the next decade unless automatic spending reductions forcing the military services to slash their budgets are stopped.