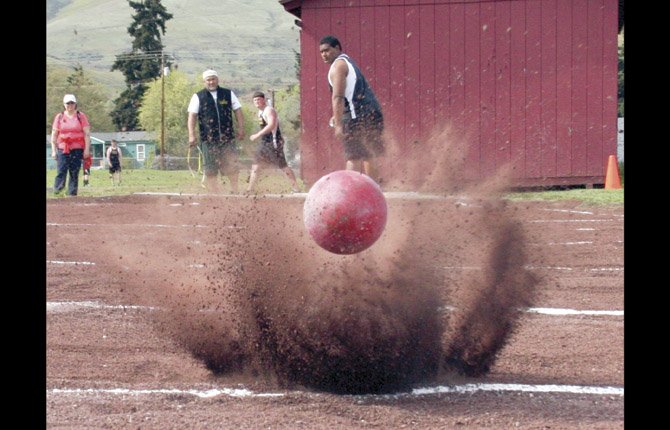 THE DALLES WAHTONKA trackster Lio Tunai watches as his shotput toss sails 54-feet-11 inches in Tuesday's track and field duel in The Dalles. Tunai is ranked first in the 5A shotput class.
Stories this photo appears in:

Tunai, Hill and Farr punch state meet tickets after wins Lio Tunai, Harris Farr and Yasmin Hill did not wait long to punch their individual district crowns for berths in the upcoming state meet in Eugene.

Junior tosses a 54'11 to keep big lead in shotput classification All season long, The Dalles Wahtonka's Lio Tunai and Hood River valley's Eli Fults have been on a crash course for a duel in the shotput as the state's best.