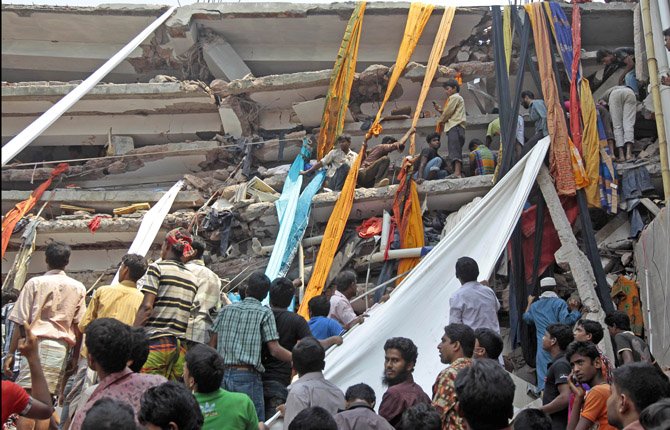 Rescue workers use clothes to bring down survivors and bodies after an eight-story building housing several garment factories collapsed in Savar, near Dhaka, Bangladesh, Wednesday, April 24, 2013. The building collapsed near Bangladesh's capital Wednesday morning, killing dozens of people and trapping many more in the rubble, officials said.
Stories this photo appears in:

MIAMI (AP) — A U.S. military spokesman says the number of prisoners at Guantanamo Bay labeled as hunger strikers has been raised to 92 based on evaluations by medical personnel at the U.S. base in Cuba.