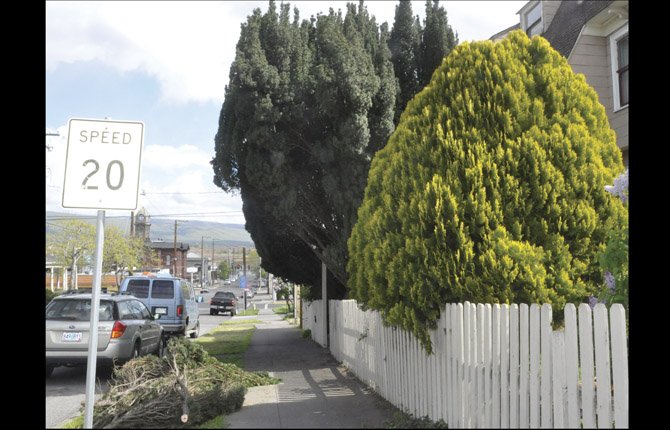 UNRULY SHRUBBERY like this at a corner lot on Union and Fifth streets can be a visual obstruction for motorists. The city's code enforcement officer is keeping an eye out for safety hazards.
Stories this photo appears in:

Code officer keeps eye out for violators As the weather warms up it's time to get out those lawn mowers and pruning shears to avoid getting a letter from the city's codes enforcement office.