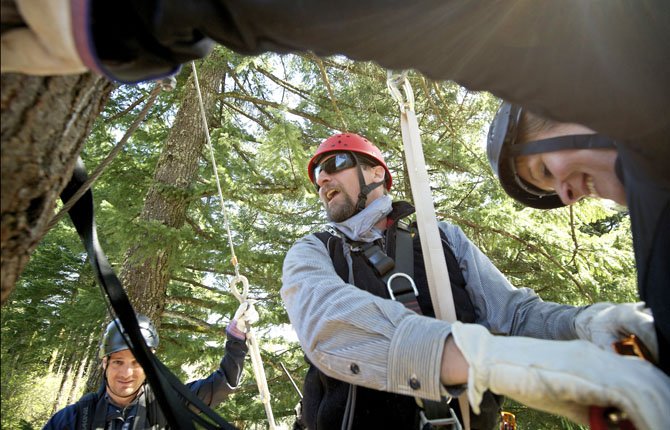 Mark Kelly, center, a guide with Skamania Lodge Zip line Tour, checks the harness of Danielle Frost, a reporter with the Camas Post Record at the new zip line feature at Skamania Lodge Tuesday, April 23, in Stevenson, Washington. The new attraction will open to the public May 4.
Stories this photo appears in:

VANCOUVER, Wash. — The first step off the ledge, as your stomach plummets, is the scariest. But, sometimes you have to trust in your harness, your helmet and your gut to bring on the adrenaline rush.