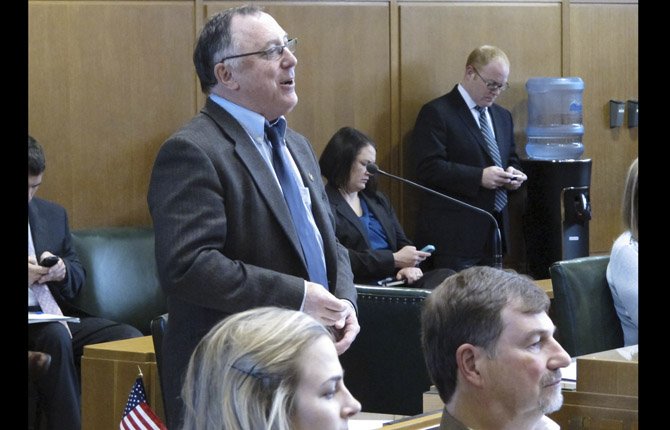 Rep. Peter Buckley, D-Ashland, speaks on the floor of the state House of Representatives in Salem, Ore., on Wednesday, April 24, 2013. The House voted on key pieces of the Democratic budget proposal.
Stories this photo appears in:

SALEM (AP) — Oregon's top legislative budget officials say they haven't seriously discussed dropping health insurance coverage for part-time state workers to shift some of their costs to the federal government.