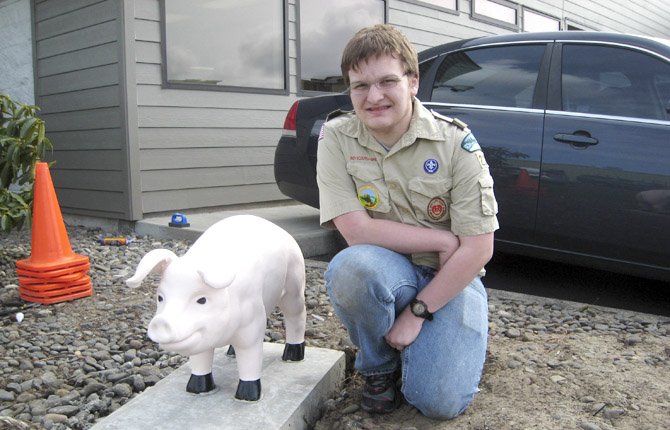 This undated photo supplied by the Astoria Police Department shows Michael Peden, 16, an Eagle Scout candidate, with a concrete pig he helped restore for the police department in Astoria, Ore. The pig was dropped off in 1993 by someone whose motive wasn't clear and two decades have taken their toll, washing off the pink paint, pitting the surface and loosening the ears. Now, the department has stationed the restored pig in a more prominent location, as it said in a press release, "at the entrance to the Police Department parking area, watching the comings and goings of police officers."
Stories this photo appears in:

ASTORIA, (AP) — The Astoria Police Department's concrete pig is back in the pink and ready for another 20 years of duty.