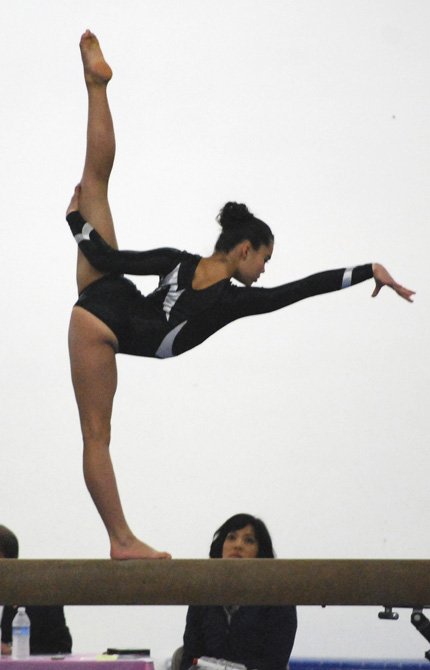 Audrey Hinatsu of The Dalles shows her form on the balance beam April 13 in Seattle, one of several performances that led her to a regional title.
Stories this photo appears in:

It was a miracle. That's how gymnastics coach Candy Smith chalked it up. Smith watched 13-year-old Audrey Hinatsu of The Dalles blaze through the United States Gymnastic Association's (USGA) regional final in Seattle earlier this month.